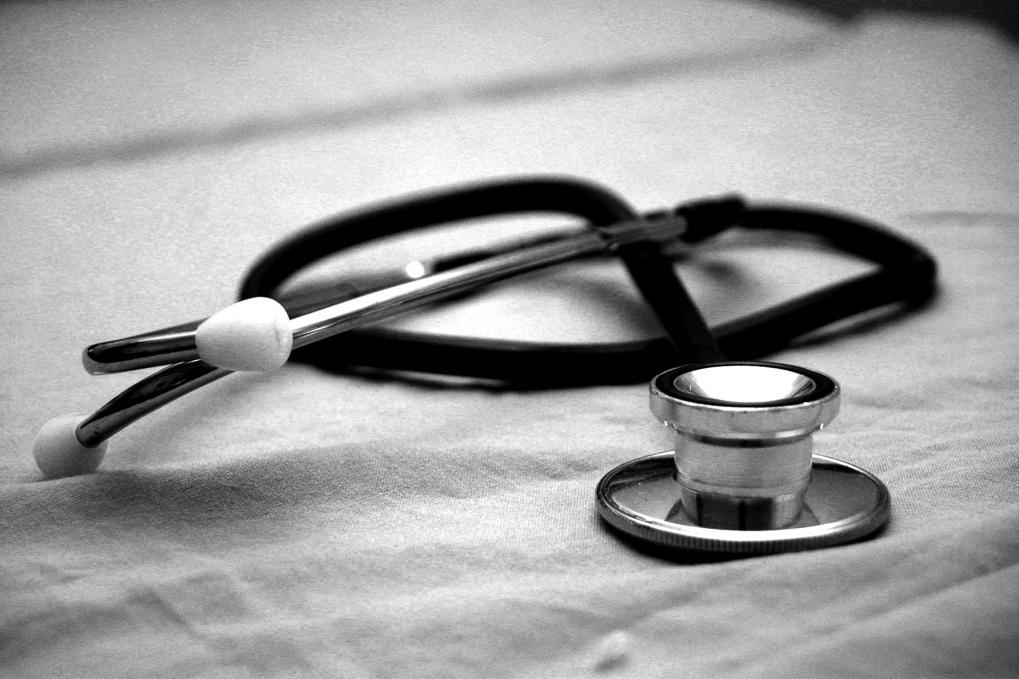 Addressing the Needs of the Many through a Career in Public Health
---
I did not grow up in a medical family, and thus during medical school it was important for me to learn what it really meant to be a surgeon, internist, or pediatrician. One career path that I was not directly exposed to until after formal medical training, however, was public health. Although I was well trained in treating disease, my knowledge about how to systematically work within a community to decrease its overall disease burden was rudimentary.
There came a time for me, however, when it felt increasingly urgent to look for ways to address the problems I was seeing in my daily practice at a population level. Whether it was diabetes patients in the ICU with wound infections, or pregnant women who were HIV positive, it felt important to think beyond their individual treatment to the programs and policies that might have prevented their health challenges from occurring in the first place. To do so I needed to learn about public health systems, career options within them, and the tools to improve these systems and the communities they serve. Doing so has been the highlight of my career in medicine.
Public and population health need physicians to bring their medical expertise and experience to systemlevel issues, but the physicians interested in this work also need to equip themselves to work effectively in contexts that are very different from what they encounter in the hospital, the examination room, or the operating theater. It demands a set of skills that aren't necessarily taught in most medical schools or residency training disciplines.
The capacity to work with big data is essential.
Not every job in the field requires advanced skills in analyzing and interpreting data, but it is necessary to have fluency beyond what the average physician possesses.

It is important to be able to communicate concisely and effectively.
So much of the work in public and population health involves persuasion and communication. Some of this is verbal work, but a great deal is written—in emails, letters, op-eds, white papers, reports, and even text messages or tweets.

Learn to work in and with communities as a true partner.
This means, above all, listening carefully to many points of view. That's what builds cooperation and consensus. It sustains morale within organizations. It establishes trust and provides reassurance in moments of crisis. Perhaps most importantly, it is the means through which public and population health professionals obtain the essential information they need to do their jobs well.
WHERE DO PUBLIC HEALTH PHYSICIANS WORK?

Public health physicians serve in local, state, and federal agencies (Centers for Disease Control and Prevention, Food and Drug Administration, Health Resources and Services Administration) and health departments to prevent disease, promote healthy lifestyles and policies, and protect communities from harm during events like outbreaks and natural disasters.

They work in large companies as occupational health physicians to prevent work-related injuries and illnesses and to improve the health of their employees. Large healthcare systems, due to the necessity of value based care, are increasingly developing high-level leaders and departments devoted to population health management.

In academia the need for a skilled workforce in biostatistics, epidemiology, community health, health informatics, and health policy has never been greater. In fact, due to this need several medical schools are now starting new departments of population health.

Begin to think in terms of populations rather than strictly individuals.
The orientation that solves a specific medical challenge is different than the orientation that thinks statistically and holistically about the types of interventions that can move the needle on broad health outcomes.
Learning to manage finances well is essential. There is money to manage in traditional medicine, but in public and population health the management of budgets and finances in a context of scarce resources is absolutely central.

Learn the tools of quality improvement (QI).
Many of the systems we rely on are not as effective and efficient as they need to be, and great improvement in population health can be achieved by effectively defining the problems, identifying the variables, and bringing the tools of QI to bear on the issue.
Managing people well is essential.
This means both supervision of employees with whom you are tasked to give direction, and the art of persuading people over whom you may have no direct authority, building voluntary consensus, and sustaining collaboration.
There is no single avenue for acquiring these skills (and others) that will support a career in public or population health, but our field is getting substantially better at providing opportunities to students to supplement their medical curriculum with training from other disciplines.
A joint Master's in Public Health degree, if that's offered by your institution, is an enormous leg up for physicians looking to become involved in public or population health work. Many institutions are launching departments of, or programs in, population health; these departments and programs are offering higher level courses in subjects like biostatistics and epidemiology.
In addition, there are always opportunities for doctors and doctors-in-training to serve outside of the school walls, including in internships and volunteer service with community organizations, non-profits, public health agencies, and others. There are, increasingly, medical clerkship programs that embed students in communities and charge them with supporting those communities in ways beyond traditional medical care.
Being involved in public health has been the highlight of my medical career. I was able to serve on my local health department board and became very involved in state-wide disaster response. Eventually, I was privileged to serve as the Texas Commissioner of Health. It has been both exciting and rewarding to be part of systematic health improvement, and as you are thinking through your own career opportunities I encourage you to include public health as an option.
View Related Items
Events
/
Office Hours
Join the TMDSAS Support team live to get your application questions answered.
AppTips
/
TMDSAS Support
Transcribing Your Transcript: Entering Coursework into Your TMDSAS Application and Common Questions
AppTips
/
TMDSAS Support
You may be asking yourself, "what if I code them incorrectly and my application get delayed" (which it won't)? This article provides clarity for each coding to help you select the best option for your courses.