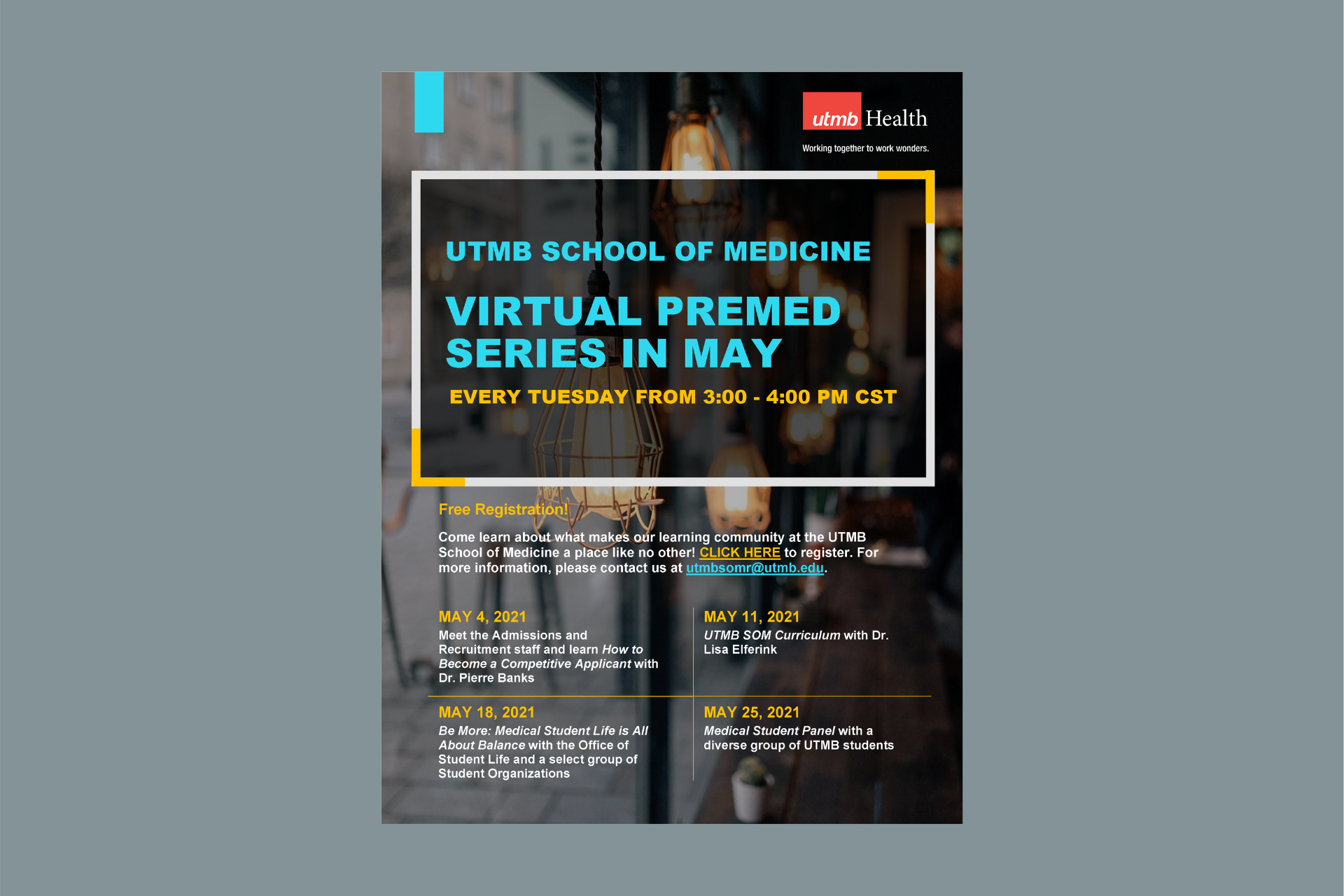 UTMB SOM Virtual PreMed Series in May 2021
---
The UTMB School of Medicine, Office of Admissions and Recruitment will host a Virtual PreMed Series in May. Please join us as we spend an hour each week introducing Guests, Faculty, Staff, and Medical Students who will candidly share with you about what makes our learning community a place like no other.
Series Topics
May 4 from 3:00-4:00pm CST

Meet the UTMB SOM Admissions & Recruitment Staff and learn "How to Become a Competitive Applicant" with Dr. Pierre Banks, SOM Senior Director for Admissions and Recruitment

May 11 from 3:00-4:00pm CST

UTMB SOM Curriculum with Dr. Lisa Elferink, SOM Assistant Dean for Educational Affairs

May 18 from 3:00-4:00pm CST

Be More: Medical Student Life is All About Balance with the Office of Student Life and a select group of Student Organizations

May 25 from 3:00-4:00pm CST

Medical Student Panel with a diverse group of our UTMB Medical Students
Registration is FREE, but you must register to receive entrance into each webinar.
CLICK HERE
to register.
For more information, please contact us at utmbsomr@utmb.edu.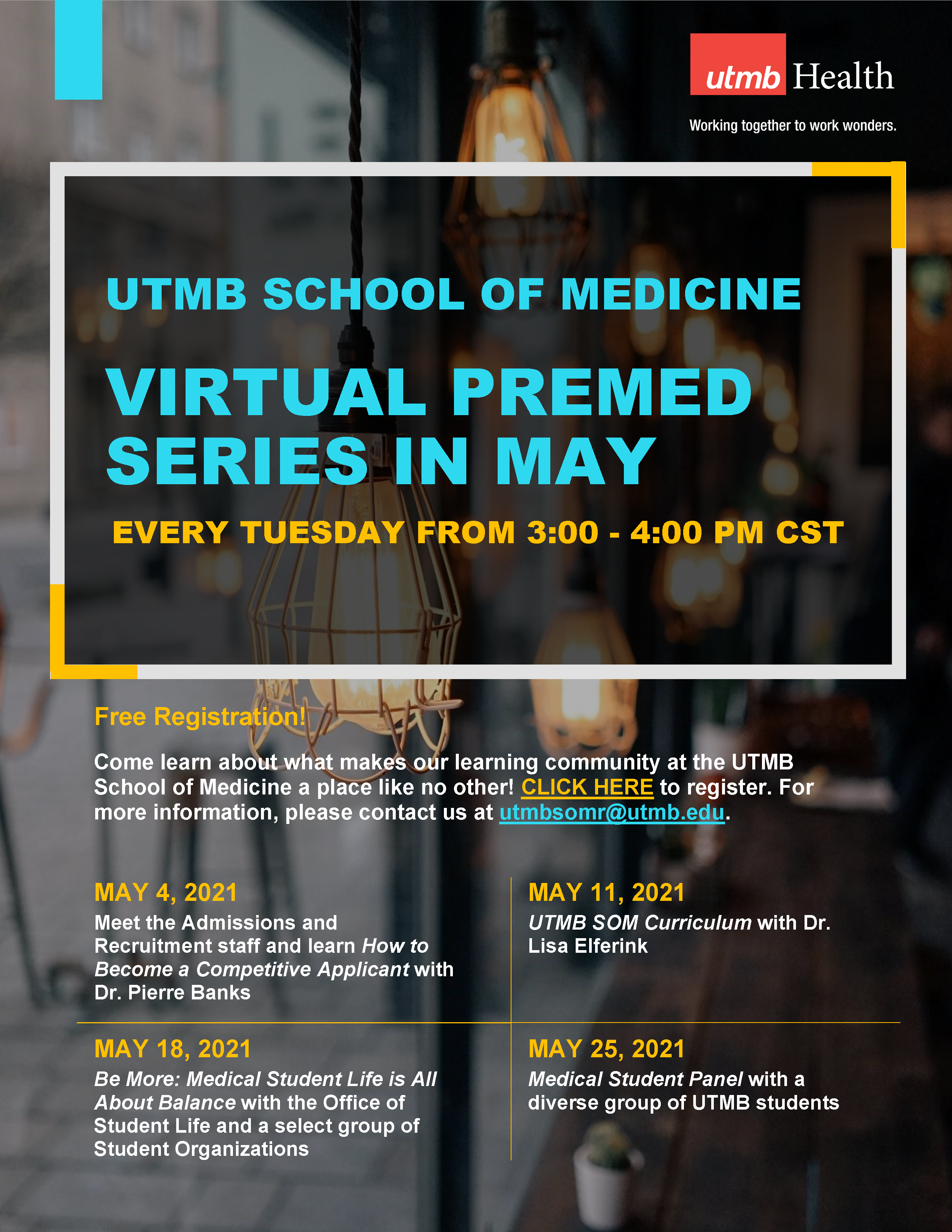 View Related Items
Events
/
Office Hours
Join the TMDSAS Support team live to get your application questions answered.
AppTips
/
TMDSAS Support
Transcribing Your Transcript: Entering Coursework into Your TMDSAS Application and Common Questions
AppTips
/
TMDSAS Support
You may be asking yourself, "what if I code them incorrectly and my application get delayed" (which it won't)? This article provides clarity for each coding to help you select the best option for your courses.
AppTips
/
TMDSAS Support
Prescribed Coursework Report (PCR), what is that and what does that mean? As part of our article series Entering Coursework, we created this article to help you understand what the PCR report is and why it is important.