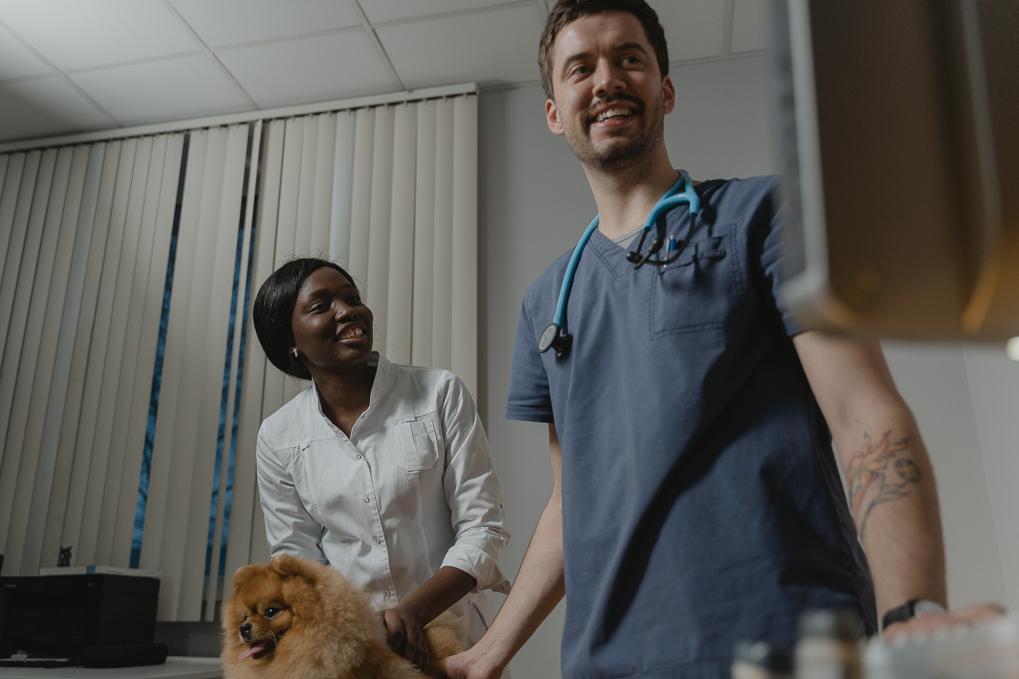 Everything You Need to Know about Applying to Veterinary School

(Straight from the Horse's Mouth)
---
Don't miss a beat this application cycle – there's a lot to keep track of when you apply to veterinary school. These updates and deadlines for applying to Texas A&M College of Veterinary Medicine and/or Texas Tech University School of Veterinary Medicine will set you on the right path!

GRE Scores  
In previous years, veterinary applicants were required to submit their Graduate Record Exam (GRE) scores for consideration for admission. This is no longer the case because veterinary applicants are not required to take the GRE for Entry Year 2022. However, if you've previously taken the GRE, you will enter that information in the application. Valid test dates are those taken between August 1, 2017 and September 30, 2021.
Please reach out to the individual schools if you have further questions about GRE score considerations.

Planned Activities 
As a veterinary applicant, you must enter planned activities. The [Planned Activities] section of the application asks you to list all future activities in which you plan on participating in between October 2021 and August 2022. This is your opportunity to list what types of work, research, community service, or extracurricular activities you will be filling your time with until you matriculate into veterinary school.
See page 36 of the Application Handbook for detailed instructions about how to enter your planned activities.

Transcripts 
You will send transcripts to TMDSAS only upon request after you have interviewed with one of the veterinary schools. TMDSAS won't be able to confirm your transcripts have been received if they are sent before they are requested.
Get more information about submitting transcripts  on the TMDSAS website.
Veterinary Applicant Timeline  
Take a glance at these important dates-- you will want to write them down on your calendar: 
May 17th (8 a.m. CST)  
TMDSAS application submission opens & application processing begins 
September 15th (5 p.m. CST)  
Deadline to submit your TMDSAS application 

and your electronic Veterinary Medicine Applicant Evaluation Forms 

Deadline to submit your secondary applications to the schools
October 14th (6 p.m. CST) 
Deadline to complete 

CASPer

 testing (required by Texas

T

ech SVM). 
December – January 
January – February  
Veterinary schools begin to extend offers of acceptance
April 15th  
Deadline to accept extended veterinary school offers
For
a full list of all important dates and deadlines, please refer to the TMDSAS website.

There you have it! You're informed and ready to go off to the races without a hitch! And as always, TMDSAS is here to support you every inch of the way.

You can reach out to TMDSAS at info@tmdsas.com, call our help line at 512-499-4785, or send an instant message through the application portal.

---
View Related Items
Events
/
Office Hours
Join the TMDSAS Support team live to get your application questions answered.
JAMP
/
Pre-Med
College can be filled with stress, and not knowing how or when to start your JAMP application might seem overwhelming. But don't fret! Following these useful tips will help you to get the most out of your application.
Events
/
TTUHSC SOM
The Texas Tech University Health Sciences Center School of Medicine will be hosting an Applicant Seminar. This Fall seminar will be hosted virtually and is free to attend!