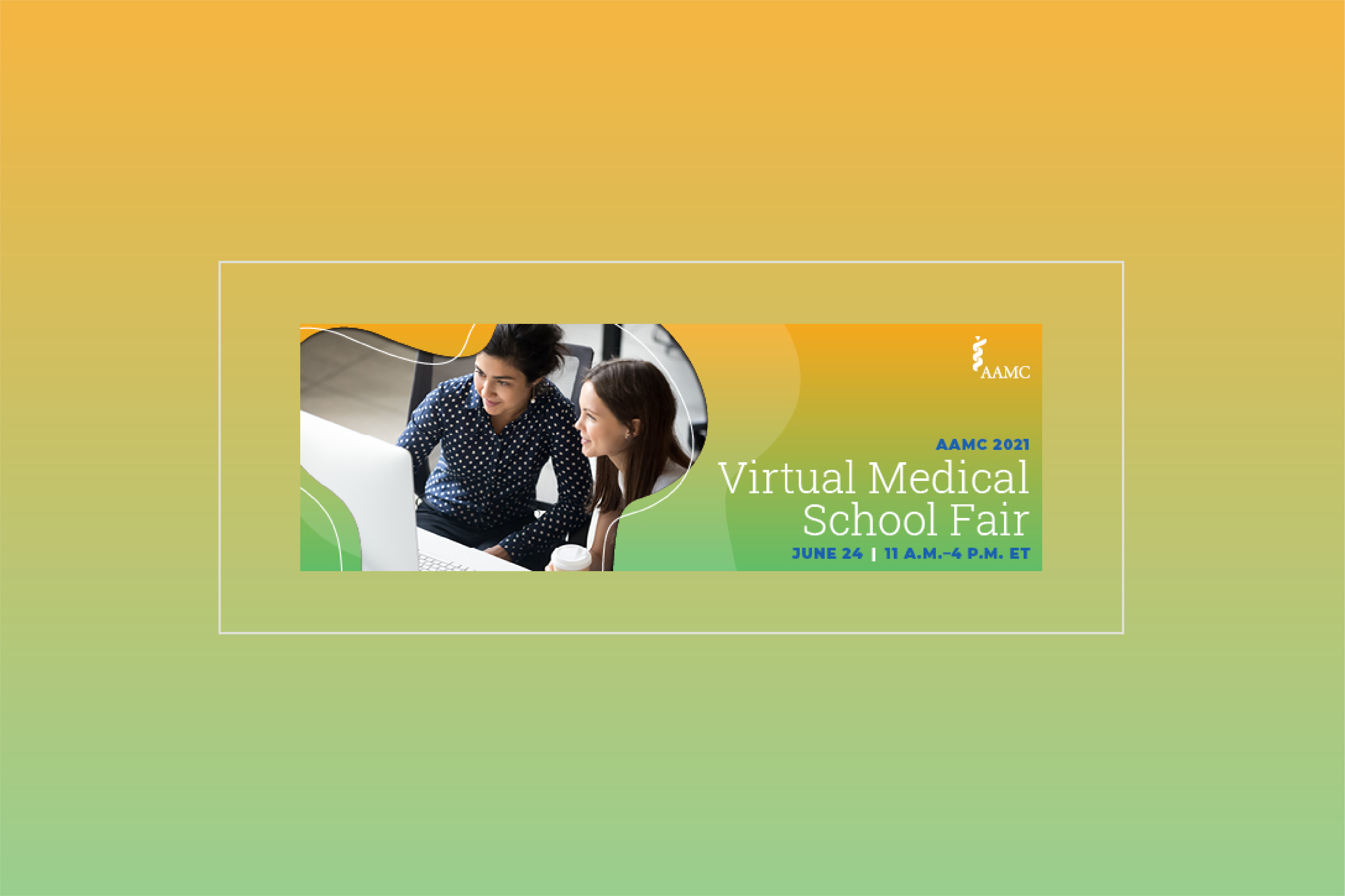 AAMC Virtual Medical School Fair: The Road Less Traveled: Nontraditional Pathways to Medical School

We hope you'll join us at to our next Virtual Fair, The Road Less Traveled: Nontraditional Pathways to Medical School. On June 24th, connect with over 85+ medical schools, attend information sessions, and chat with experts from the AAMC and current medical students. This event is open to all medical school aspirants.

Join TMDSAS at the AAMC Virtual Fair from 10 am to 2 pm CT to learn more about the application and answer your questions about applying to professional school in Texas!

AAMC Virtual Fair
Thursday, June 24, 2021
11 A.M. - 4 P.M. ET
Register Here
---
Connect with admissions officers, advisors, and AAMC experts to learn about application strategies for career-changers, nontraditional students, gap/glide year students, and reapplicants. The fair will feature:

Three information sessions with medical school staff, medical students, and advisors

A "Chat with a Medical Student Lounge" where you'll be able to ask current medical students questions about their application and medical school experiences

Chat with medical school representatives

PDFs, videos, web links and brochures provided by 95+ medical schools and associations

Registration is free, but you must register to access the fair.


All registrants will receive a code for a 15% discount on the purchase of a 1- or 2-year subscription to the Medical School Admission Requirements™ (MSAR®)
product. The discount code will be emailed to you within five days of your registration.
Attend three information and Q&A sessions with medical school staff, advisors and current students and residents.
Chat with current medical students about their experiences in our Medical Student Lounge.
Speak to AAMC experts about the Medical College Admission Test®(MCAT®), the AAMC Fee Assistance Program (FAP), and financing medical school.
Connect with prehealth advisors from the National Association of Advisors for the Health Professions (NAAHP) about your application questions.
For more information on the virtual medical recruitment fair, visit
AAMC
.
---
View Related Items
Events
/
Office Hours
Join the TMDSAS Support team live to get your application questions answered.
AppTips
/
TMDSAS Support
Transcribing Your Transcript: Entering Coursework into Your TMDSAS Application and Common Questions
AppTips
/
TMDSAS Support
You may be asking yourself, "what if I code them incorrectly and my application get delayed" (which it won't)? This article provides clarity for each coding to help you select the best option for your courses.