EY 2021 TMDSAS Applications by the Numbers - September 1
Take a look at how Entry Year 2021 compares to other application cycles. All numbers below represent applications started and submitted as of August 31, 2020 and on the same date for each application cycle represented.
All Applicants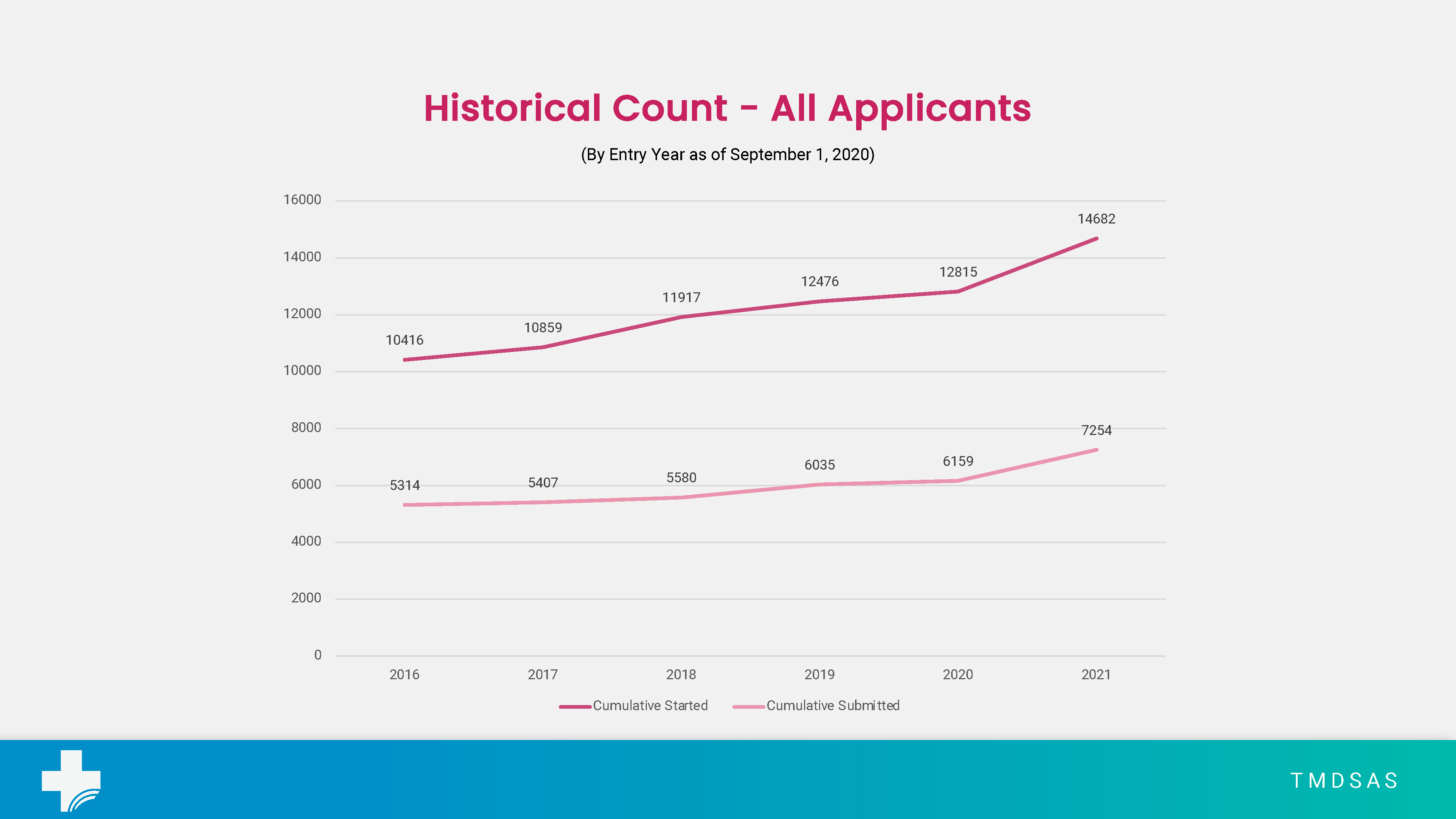 From Entry Year 2020 to Entry Year 2021, TMDSAS applicants of all types (dental, medical, and veterinary) have increased significantly: +15% (1867 applicants) for all applications started and +18% (1095 applicants) for all applications submitted.
Dental Applicants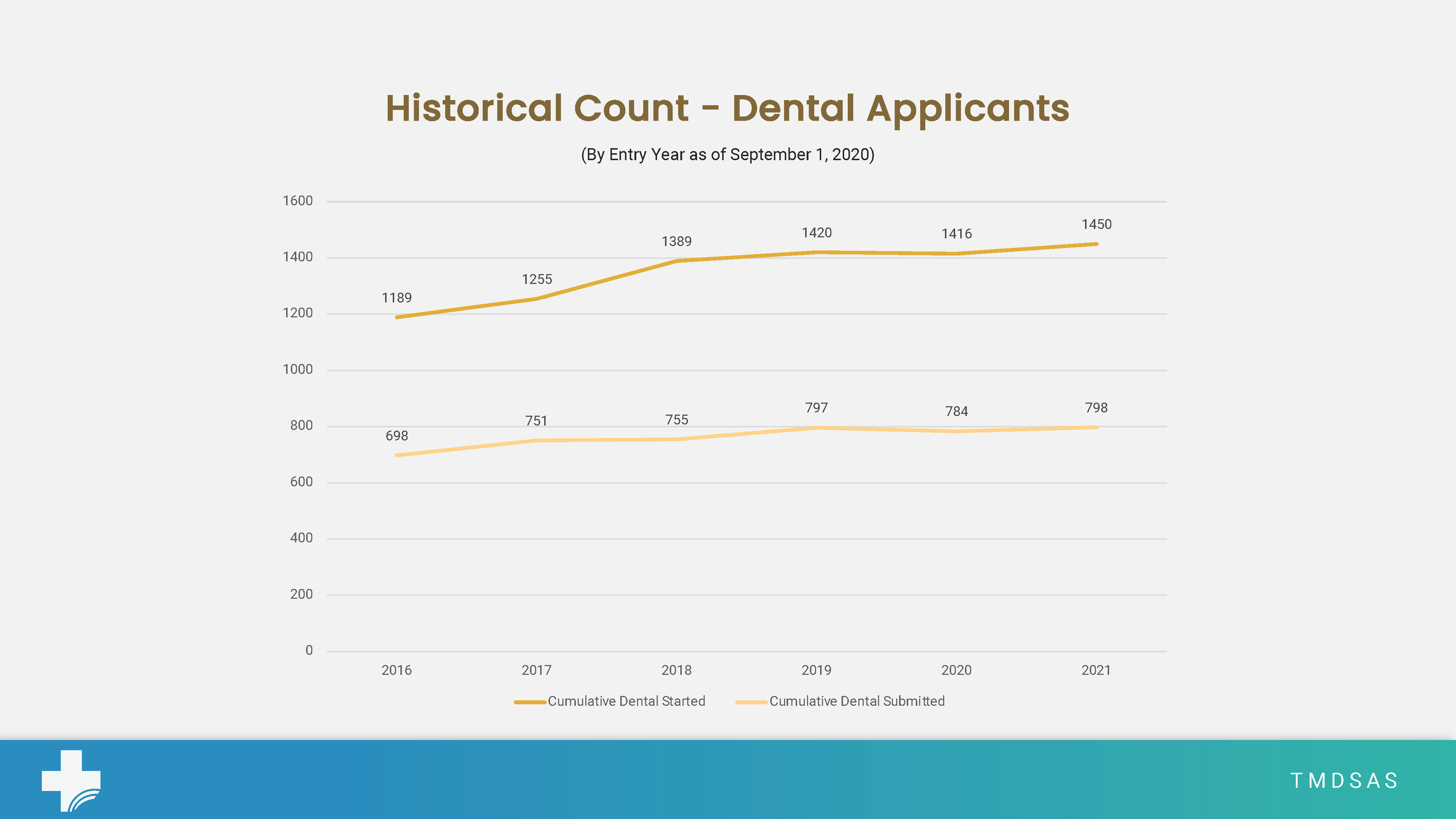 Total Dental Applicants for Entry Year 2021 have increased by 35 (a 2% increase) over the same time last year for EY 2020. Total Dental Submitted Applications have also increased by 14 (a 2% increase) when compared to last year. Submitted applications continue to remain steady for TMDSAS dental schools.
Medical Applicants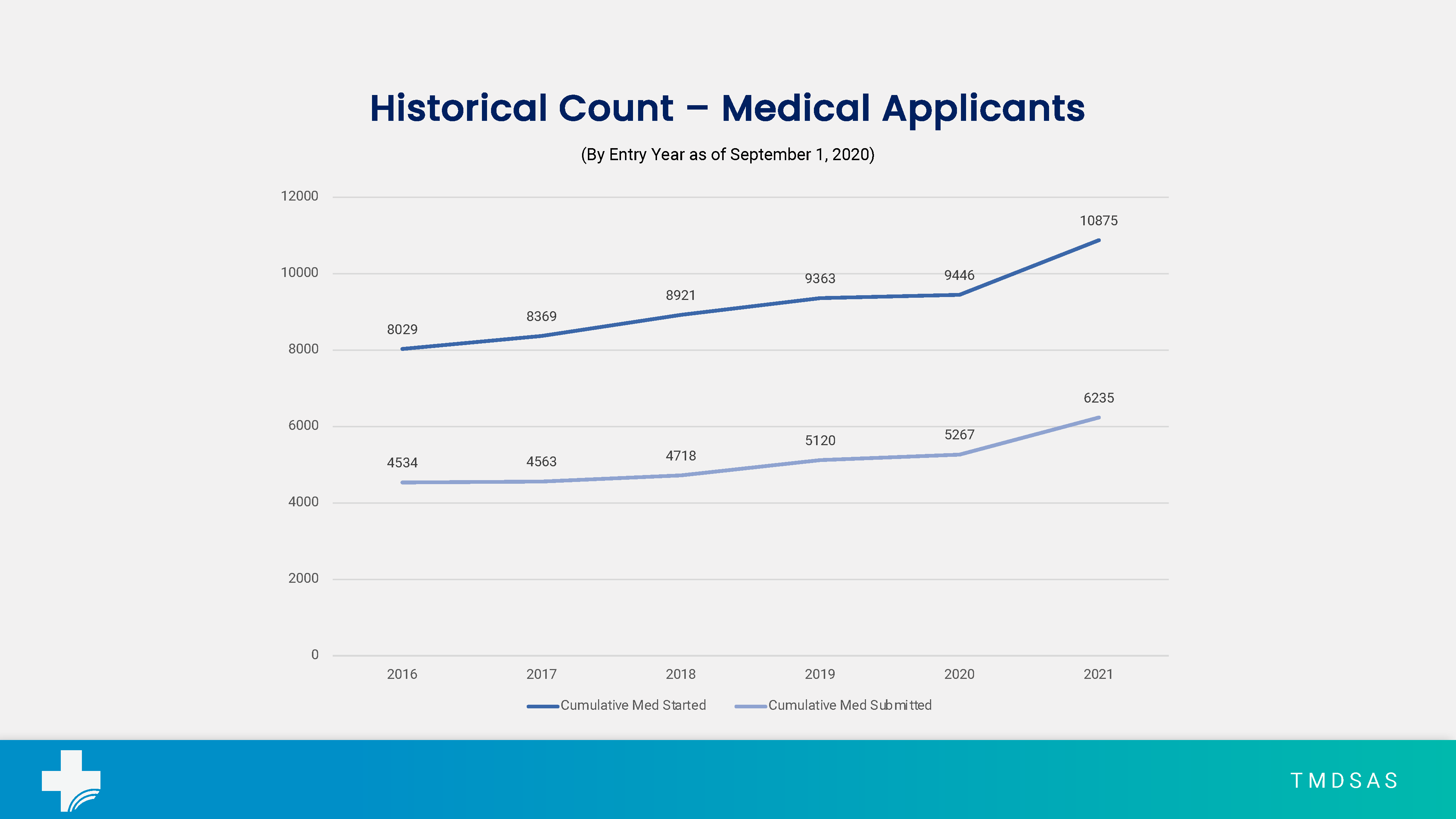 The overall increase in applications is largely driven by an increase in medical applications. For Entry Year 2021, we've seen 1,429 more applicants start an application when compared to last year; that represents a 15% increase.
When looking at Applications Submitted by Medical Applicants, there is an increase of 968 applications (+18%) over last year.
Veterinary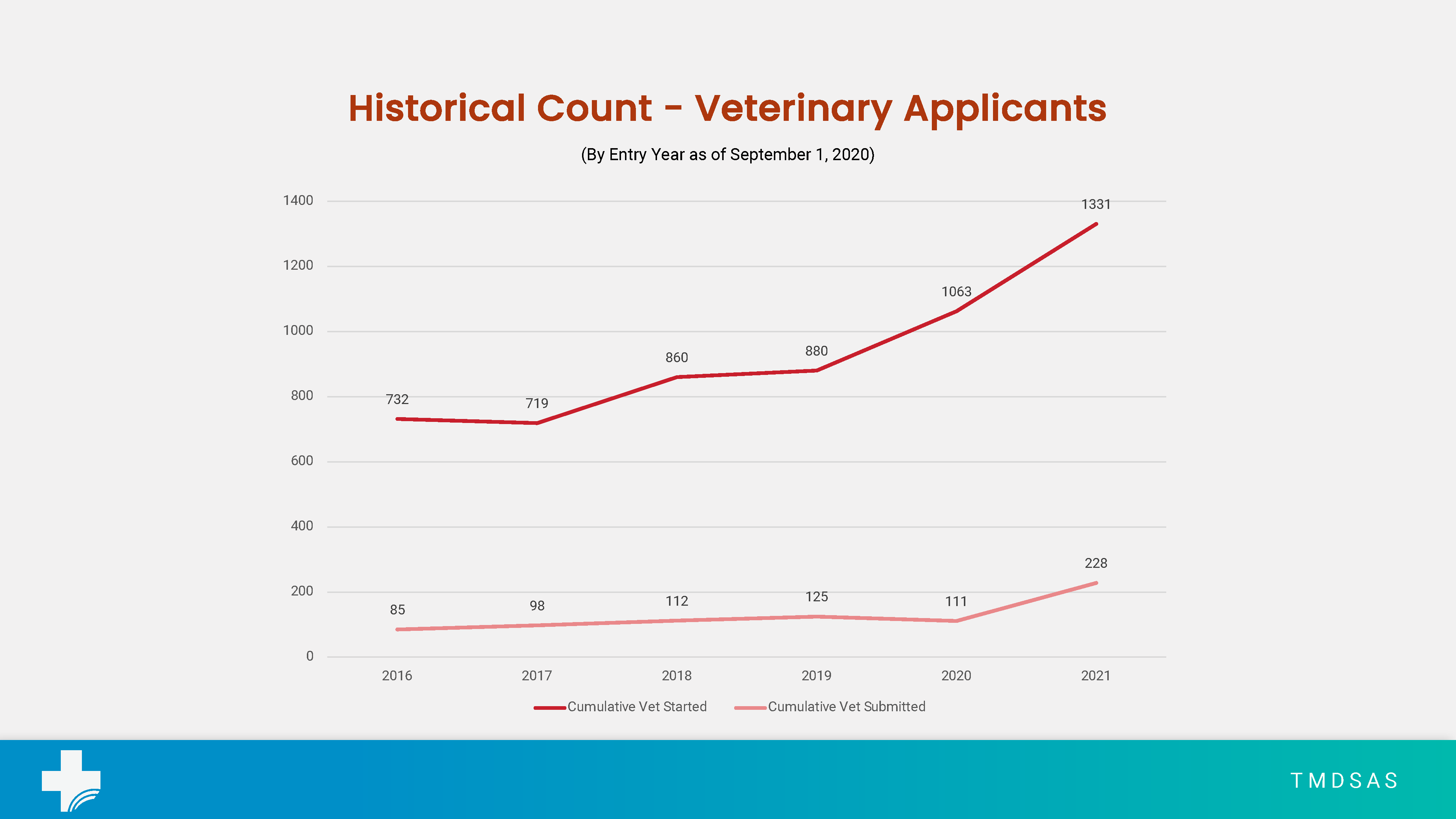 Veterinary Applications for Entry Year 2021 have also increased significantly, continuing last year's trend. There are 268 more veterinary applicants who started an application this year over the same time last year (+25%).
When it comes to Submitted Veterinary Applications, this year sees a 117 increase in application, or 105% increase. This is largely driven by the deadline for the Texas A&M College of Veterinary Medicine deadline moving to September 15. We can expect that the addition of the Texas Tech University School of Veterinary Medicine might also cause an increase in applicants. Learn more about Veterinary deadlines in EY2021.