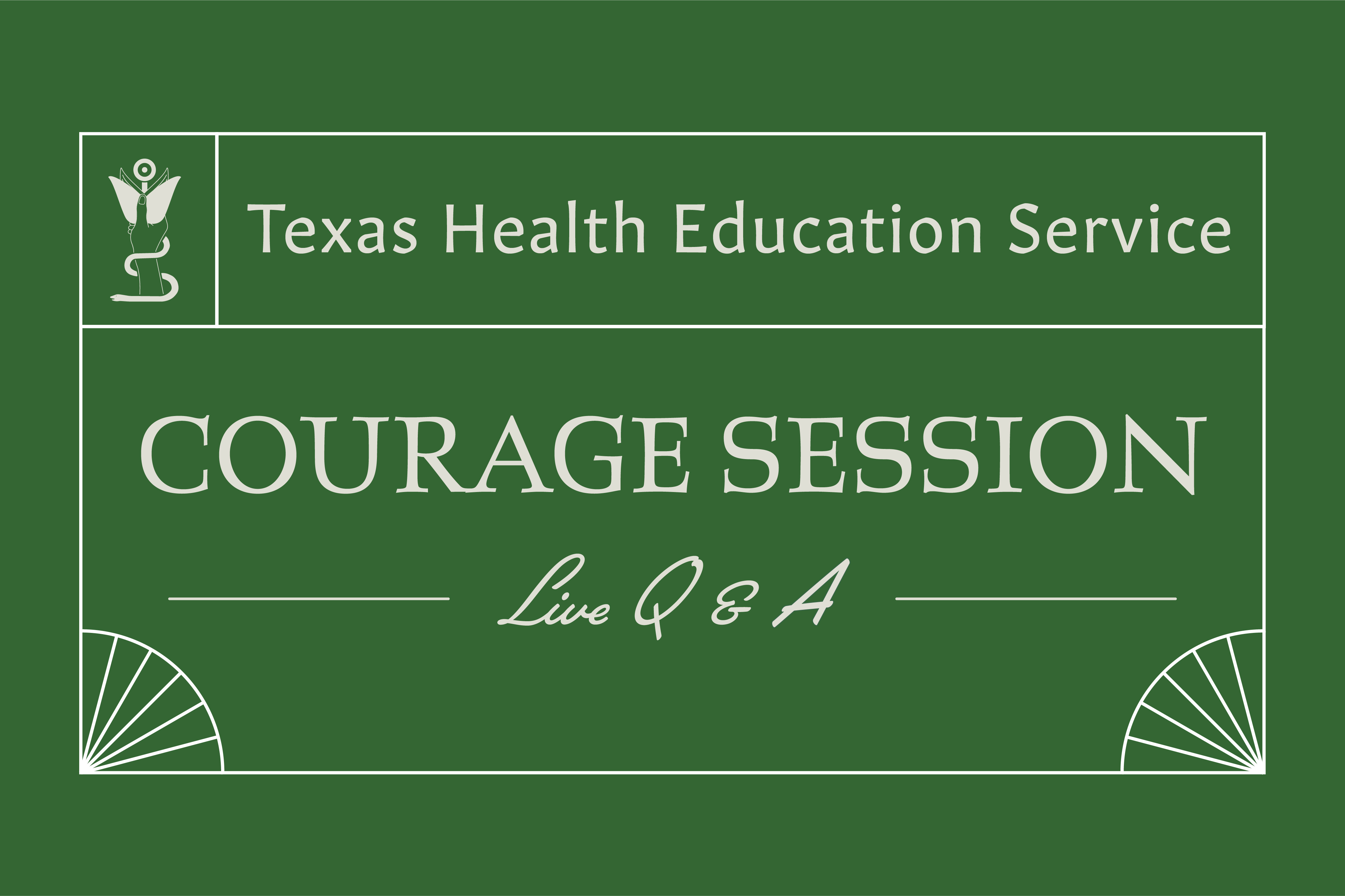 Courage Session with Texas A&M College of Medicine - EnMed

---
Dr. Andrew Robbins joins us to discuss the EnMed program at the
Texas A&M University College of Medicine
. Learn about how Engineer and Medicine come together to provide our future doctors unique tools to enhance healthcare.
View Related Items
Pre-Med
/
TMDSAS
Take a look at how applications to member medical institutions in TMDSAS grew in EY2021.
Pre-Med
/
Roadmap
David L. Lakey, M.D., Vice Chancellor for Health Affairs and Chief Medical Officer at The University of Texas System, shares insights on why aspiring physicians should consider a career in public health.