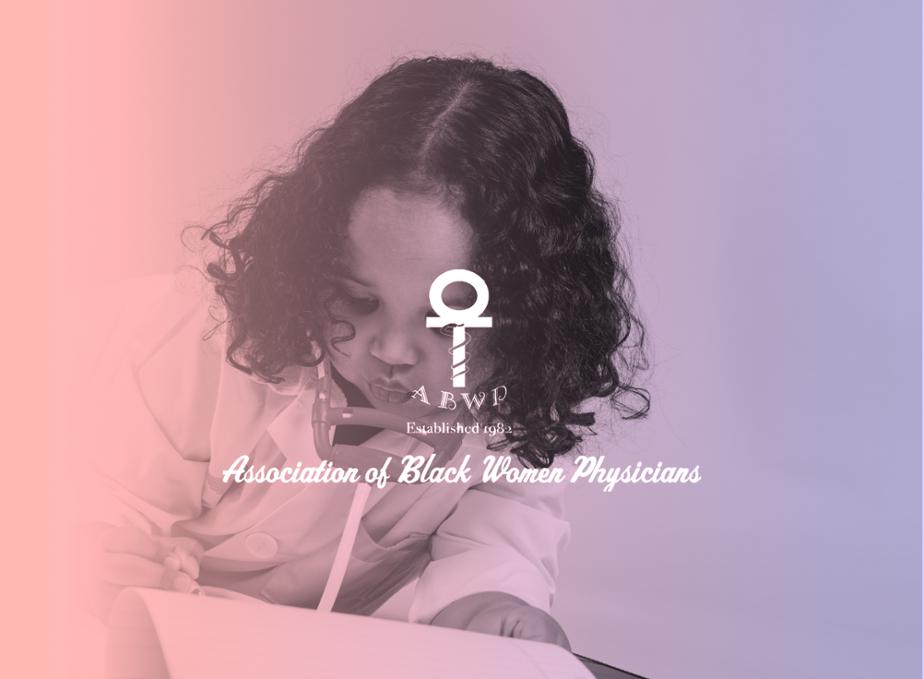 Association of Black Women Physicians MCAT-PREP Scholarship Opportunity
The Association of Black Women Physicians (ABWP) will offer 50 deserving African-American students an opportunity for intense MCAT academic preparation this Summer. Starting mid-June 2021, these selected students will receive both digital instruction via our collaboration with the Kaplan MCAT preparatory course platform ($3000) value and direct one on one instruction coordinated with STEM facilitators to increase their academic preparedness for the MCAT this September.
---
The program will include over 100 tutoring hours including stress reduction and yoga instruction for mindfulness adaptation. The application fee has been set at $200 which will be fully refundable upon acceptable completion of the program.
The top students will receive financial support for their planned AMCAS applications this Fall. The program will give priority to first time applicants with a competitive science GPA. Given time constraints, the acceptance committee will employ a rolling admissions process for qualification. In keeping with the ideals of the mission and vision of ABWP, all students male and female will be required to submit a short paragraph detailing their vision for medicine and how this opportunity attending the MCAT-PREP program will enhance their application success.
"ABWP is an organized network of Black Women Physicians committed to the improvement of public health and welfare through the advancement of knowledge concerning women and community health. We serve as a philanthropic source of funds to projects related to the health concerns of underserved communities. We endeavor to enhance the personal and professional quality of life of present and future Black Women physicians."
View the Application
Association of Black Women Physicians MCAT-PREP Application Deadline:
JUNE 18, 2021
(Application Must Be Typed)
Please submit the following documents to support your application:
Passport size picture of applicant in PDF or jpeg format emailed to abwpsister2sister@gmail.com Submission of image by applicant grants consent for reproduction and use of all such photographs, digital images, films and likenesses for publicity purposes in publications, brochures, advertisements, promotional and marketing materials and all other media venues, all without further notice or compensation. Applicant hereby releases to ABWP all proprietary rights and copyrights in all such photographs, digital images, films and likenesses (including negatives, positives and prints) which shall be and remain the property of ABWP.
ABWP will complete acceptance of applications on JUNE 18,2021. To qualify for consideration, please review the following requirements:
Applicants must be in good academic standing at any undergraduate US institution. Students will be required to sign a waiver from AMCAS for their scores to be released to ABWP for metrics documentation.
All applications must complete and include the following:
academic transcripts, (un-official is ok)

$200 application fee (payable on ABWP website)

high quality photo (.jpeg preferred format)

typed personal one-paragraph statement
Application deadline is June 18 , 2021. Incomplete or late applications will not be considered.
If selected, the recipient will be notified no later than June 25, 2021 with a start date of June 28,2021. Congratulations on your accomplishments thus far. We wish you much continued success and look forward to receiving your application. Interested Applicants Can Pay the $200 Application Donation On ABWP's (Donation Page).
For More Information, contact:
abwpsister2sister@gmail.com
or (424) 443-9454
---
View Related Items
Events
/
Office Hours
Join the TMDSAS Support team live to get your application questions answered.
JAMP
/
Pre-Med
College can be filled with stress, and not knowing how or when to start your JAMP application might seem overwhelming. But don't fret! Following these useful tips will help you to get the most out of your application.
Events
/
TTUHSC SOM
The Texas Tech University Health Sciences Center School of Medicine will be hosting an Applicant Seminar. This Fall seminar will be hosted virtually and is free to attend!