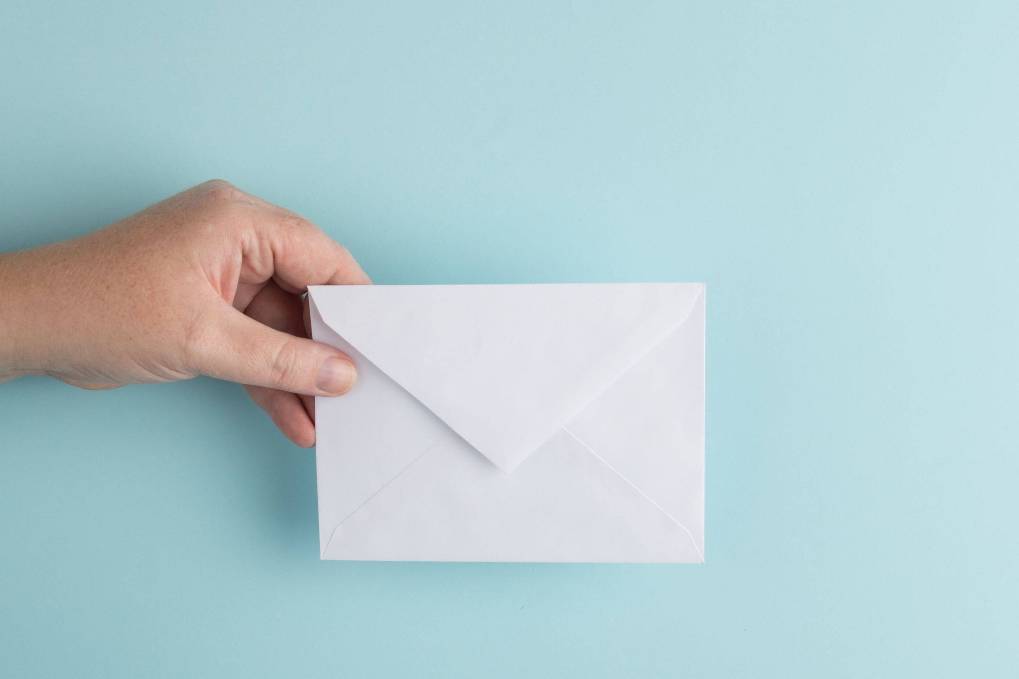 What to Expect When TMDSAS Requests Transcripts
---
Starting in EY2021, transcripts should not be submitted to TMDSAS until they are requested. When TMDSAS member institutions begin to extend offers of acceptance on October 15, TMDSAS will reach out to admitted applicants to collect transcripts. For veterinary applicants, transcripts will be requested when applicants are interviewed.

If you are applying through an Early Decision Program or have invoked Academic Fresh Start, please submit your transcripts as soon as possible as outlined in the Applicant User Agreement.
Don't forget to check your email for information related to transcripts after receiving an offer of acceptance from a member institution (and keep an eye on your junk or spam inboxes!).
Are transcripts required for application processing?
When you submit a TMDSAS Application, the processing team makes sure that your Coursework is entered correctly to ensure that GPA calculations are accurate, verifies residency determinations (or requests additional documentation), and transmits the application to the schools to which you've applied. For this reason, admissions test scores, letters of evaluation, and transcripts are not required for application processing.
While some member institutions have indicated that admissions offers won't be extended until letters of evaluation and admissions test score is received, all schools have agreed that transcripts will not be required until an applicant is granted an offer of admission.
Why don't you need my transcripts for application processing?
Transcripts are not required for your application to be processed or transmitted to the schools. The information you enter into the application has been verified by you (the applicant) to be complete and correct.
Each TMDSAS Applicant agrees to the Application Certification Statements prior to submitting their application, which include:
I certify that the information in this application and all attachments are

complete and correct to the best of my knowledge and belief

. I authorize TMDSAS and any medical, dental, or veterinary school to which I am applying to verify the information I have provided.

I further understand that this information will be relied upon by TMDSAS and officials of the medical, dental, and veterinary schools in determining my residence status for admission and later for tuition purposes and that

submission of false information is grounds for rejection of my application, withdrawal of any offer of acceptance, dismissal after enrollment, or rescission of any degrees granted.
For the full list of TMDSAS Application Certification Statements, refer to Addendum B-1 of the Application Handbook.
Are transcripts required for review or invitation to interview?
No. Transcripts are not required until you have received an offer of admission. The TMDSAS member institutions have agreed that transcripts would not be required for sending invitations to interview or extending offers of admission. However, after extending an offer of admission, the schools must have an official record of your college coursework, which is when TMDSAS will request transcripts from each college or university you've attended.
What steps should I take when TMDSAS requests my transcripts?
Firstly, official transcripts must be sent from every institution at which coursework was completed, even if these courses show up as transfer credit elsewhere (e.g. dual credit from a community college). However, when it comes to foreign institutions, if you don't have access to an official transcript, we will accept an unofficial one.
When it is time to send in your transcripts, there are multiple ways that you can get them to TMDSAS! This can mean having it physically mailed in, or sent in electronically from your school.
If you'll be requesting multiple physical transcripts (and you want to ensure that they all arrive at the same time), it is perfectly acceptable to have them all sent to you first, place them in a larger envelope, and send them our way - just make sure that they remain sealed.

If submitting electronically is preferred, you can find more information about the electronic transcript services we use on p. ix of the

Application Handbook

. TMDSAS will accept official transcripts sent digitally through services such as E-Scripts, National Clearinghouse, Parchment, etc.
In any case, be sure to investigate which method works best for you and your institution.
One final thing: you may have heard about the Transcript Request Form. This form can be submitted to your school and sent with your transcripts to help us quickly and easily match them to your application. However, we know that it isn't always possible to attach it physically or electronically to your transcripts. Just know that the form is preferred, not required; we will still be able to match your transcripts to your application.
How do I update my grades with TMDSAS and the schools?
You can now update your grades through the application portal. You may be concerned that the schools you've applied to won't see the grades you've earned in your planned coursework if they don't receive updated transcripts throughout the year. However, you have the ability to log in to the TMDSAS Application and update your grades once you've earned them!

You also will want to make sure to update your planned terms once you've signed up for courses and make sure those terms are accurate. You will need to send a message via the portal messaging system to your TMDSAS Applicant Liaison asking them to 'unlock' your term for you, once we do that you'll be able to delete or change any of the courses you've previously entered. Once that is complete you can let us know and we will re-verify the term for you. This way the institutions can stay up to date with your GPA and planned enrollment.
View Related Items
Plan
/
TMDSAS
Follow the advice in this short list to get all of your ducks in a row before you apply.
Pre-Med
/
TMDSAS Support
/
Workshop
Learn about the TMDSAS Medical School Application and gain insights on what you can do to get your application noticed by schools.