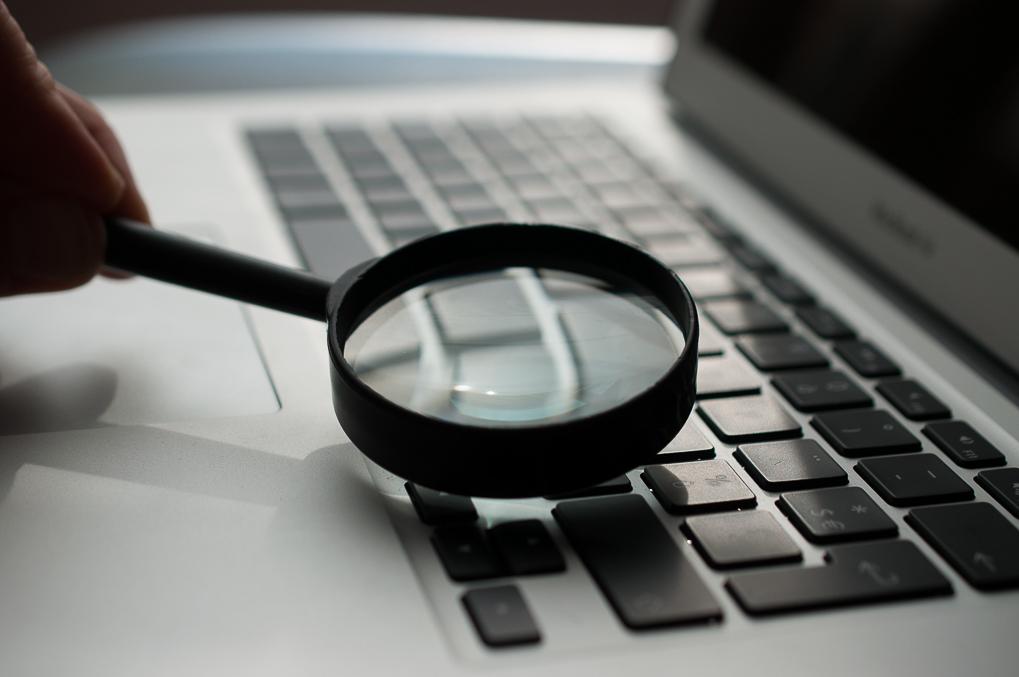 Your Letters of Evaluation Under the (Processing) Lens
This may come as no surprise to you, but your letters of evaluation are very important.
---
Exactly what kind of gravity do these letters carry when you apply to professional school? Your letters can play a critical role influencing an admission committee's selection by helping them to gain a better view of your character and motivation to become a health professional.

Knowing that, you'll want to take a closer look at the process through which your letters of evaluation are submitted. You might ask yourself:
How do I choose my evaluators?
You want to choose evaluators who have an intimate knowledge of your abilities and potential. They should be able to portray you in a way that you want to present to the medical, dental, or veterinary school committees.

Not sure who to ask? Read Dr. Banta's (Texas State University Pre-Health Advisor) article: The "W's" of Your Letters of Evaluation

Can I submit my application while still waiting for letters?
Yes, you can submit your application without letters. (What a relief!)

You will be asked to insert the names of your evaluators when filling out your application, and all three placeholders need to be created in order to save the page and move on. Just be sure to go back and update any changed information so that your letters are submitted in a timely manner that works for you.

You can check to see if your letters are received/approved by going to your [Status] page located on the right-hand side of the application portal homepage.


Can I change my evaluators even after a placeholder has been entered?
Yes, you may change evaluators as long as TMDSAS has not yet received a letter from that evaluator.

If, for some reason, you cannot reach an evaluator about your letter, you may decide to use a different evaluator. Or, perhaps you have three required letters and you later decide to add a fourth, optional letter. Should you have any difficulties adding/updating your letter information within the application portal, please reach out to us.

Do my letters rollover from the last cycle if I am reapplying?
You can use letters from the previous application cycle, but they need to be resubmitted.

Admissions committees will take the date of the letter into consideration during their review, with a strong preference for letters written no later than one year prior to applying. For example, if you are applying for Entry Year 2022 (which means you would be completing your application sometime between May and November 2021) your letters would be dated no earlier than May 1, 2020.


My evaluator's letter was rejected. How do they resubmit a corrected letter?
They should resubmit their letter through whichever means they had originally submitted it. If they submitted the letter via Interfolio or the direct upload link, then they would do so again with their corrected letter. They can use the same link that was first sent to them in order to re-upload the letter.


My letters have been sent, when will TMDSAS receive them?
TMDSAS processes letters in order of the date they were received, starting from oldest to most recent. Please allow 7-10 business days for letters to be processed and approved; expect longer wait times during peak season.

You can also stay up-to-date on processing times for letters of evaluation by checking the TMDSAS homepage.

If you are using Interfolio to send your letters, there can be a slight delay in processing multiple letters if they are sent on separate days (before TMDSAS is able to retrieve them). This is a particular scenario that occurs because of the way Interfolio works.


Scenario: Let's say that you send TMDSAS two letters on the 1st, via Interfolio. You send your third letter on the 3rd. This pushes all three of your letters "received date" to the 3rd. A possible solution would be to wait to send all three, or four, of your letters at the same time, or your might choose to wait and see the first letter's received status before sending another.

---

AppTips to Get Your Letters Processed Quickly

Make sure that your evaluators know the letter requirements! Letters must include the following:
Contact Information
– phone number and/or email address
A mailing address is not sufficient.
As an applicant, you will not be able to request TMDSAS add missing contact information to a letter.

Letterhead
– either professional or personal
If your evaluator does not have a personal letterhead,

they are encouraged to

do a quick internet search for letterhead templates and use one of the examples found.

The information found in the letterhead should include: their name, title and/or company name, address, and phone number and/or email address, and

should be

centered at the top of the page.
Signature
– There must be a physical signature.
If the evaluator submitted through the direct upload method, then they may e-sign.
Date
– A date must be listed on the letter itself.
This is the most common reason for a rejected letter. A date from an electronic signature is not sufficient.
Your name -
Correct applicant name.
Many evaluators use templates for their letters of recommendation, and sometimes they forget to change the name of the applicant.
Do your evaluators need help? This page has everything they need!

Additionally, we suggest reviewing the Letters of Evaluation page on our website to answer any other questions you may have:

When you examine the bigger picture, you can see how your letters carry a lot of weight during the application process. Use that to your advantage! You now know the details you need to finish strong, and you can keep an eye on your letter statuses, making necessary updates along the way.
---
View Related Items
Events
/
Office Hours
Join the TMDSAS Support team live to get your application questions answered.
AppTips
/
TMDSAS Support
Transcribing Your Transcript: Entering Coursework into Your TMDSAS Application and Common Questions
AppTips
/
TMDSAS Support
You may be asking yourself, "what if I code them incorrectly and my application get delayed" (which it won't)? This article provides clarity for each coding to help you select the best option for your courses.