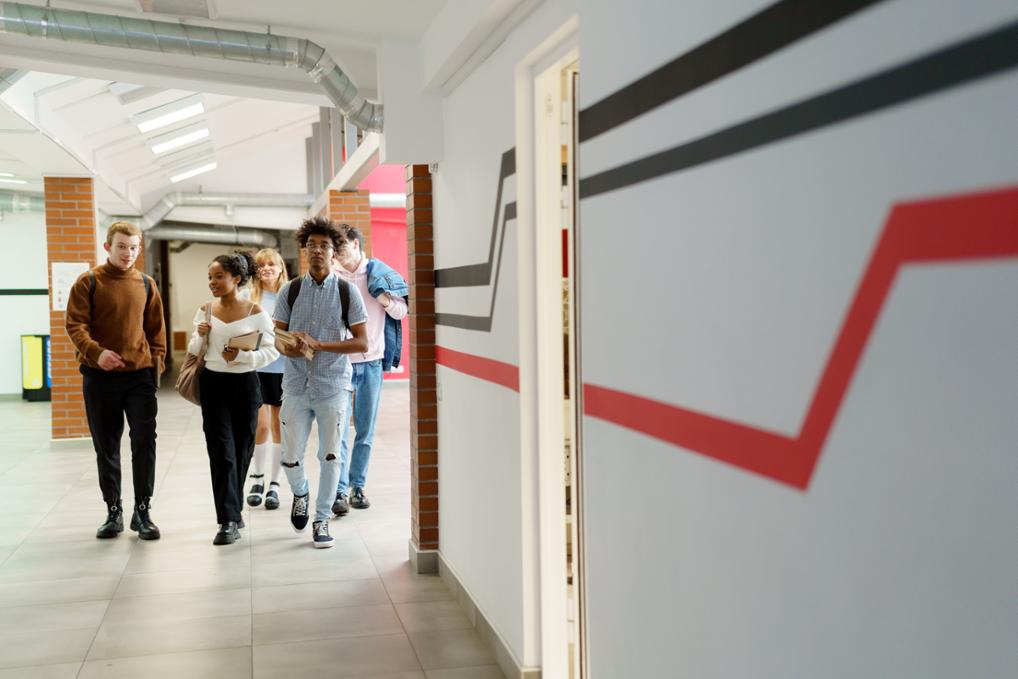 Putting the "AP" in Your Application
Entering coursework in your application can be daunting and a lengthy process. Not to mention when it comes to entering AP courses. As part of the article series Entering Coursework, this handy article will alleviate the guess work when it comes to AP courses.

You should have your official transcript(s) on hand to enter your coursework in the application. An unofficial transcript copy and degree audits do not accurately reflect what is on your official transcript. This is very important for AP courses!
---
Entering AP Credits in the Coursework Section
First off, here's what you need to enter AP credits in your TMDSAS application. Don't miss the resources on entering AP credits from the article on Application Tips and in the Entering Coursework video.
Remember that to enter AP credits, they must:

Be listed with a status of 'PF – Pre-freshman' (no matter the term your school has listed your AP credit)
Have a Course Type of 'AP – Advanced Placement'
Have a Grade of 'CR -Credit'.
Only code AP credit as 'Other Science' or 'Non-Science' unless credit was granted for an approved pre-requisite course found in the Course Listings for your institution


Question 1: My transcript shows the hours I got from the AP courses I took in high school. How do I enter my AP credits in the application?
Any AP credit that appears on your official transcript must be entered in the application, as long as it is not a lump sum. A lump sum looks like this:
UCLA Transcript – Transfer exam credit: 30 hours
Answer: If your transcript looks like the example above, you will need to reach out to your school requesting a letter from the registrar detailing each AP credit course breakdown (prefix, number, course name, credit hours, etc.). The letter will need to be sent via email to TMDSAS as soon as possible. You do not have to wait for this letter to be requested.
While waiting for TMDSAS to receive and process the letter from your registrar's office, you may enter AP coursework if you already know what the individual courses will be, or you can also request a letter be sent to you from the registrar as well (This is in addition to the letter being sent to TMDSAS). If you do not know what the breakdown will be, you may leave the AP credit off and a TMDSAS team member will manually add it once approved.
Question 2: The AP credit I am trying to enter is listed as "AP English Language" for 4 credit hours on my transcript. The transcript does not have a course prefix or number. What do I enter for the prefix and number?
Answer: You can follow the similar instructions for regular coursework without a defined prefix and course number, as shown in the [Education History and Coursework] section of the Application Guide. However, if you wish for this AP credit to count as a pre-requisite and included in your PCR, you will need to contact your registrar for the course breakdown.
Question 3: My transcript has the AP credit that I claimed, but I had to take the actual course at my institution and it is listed twice on my transcript. What do I put for 'Last Time Taken'?
Answer: If you claimed an AP credit for a course at your university and then retook that course again, you would answer 'No' for Last Time Taken and the repeated course as 'Yes' for Last Time Taken. Note: This is the case, even if the repeated course was taken at a different university.
On the other hand, if you claimed an AP credit for a course at your university and you did not repeat this course, you would answer 'Yes' for Last Time Taken.
Question 4: I took my AP courses in high school, but I also took courses at a community college for dual credit. My AP credit is on both my community college and main institution transcript. Which institution should I enter my AP credit under?
Answer: AP Credit courses that appear across several university transcripts as transfer credit, only need to be entered once under whichever university you prefer exactly as it appears on that school's transcript.
Question 5: I attended my main institution from fall 2017 – spring 2021. However, my AP credit shows up on my transcript under summer 2017. How do I enter this?
Answer: List your AP credits under the first term of your undergraduate institution. Using the example above, you would list your AP credit under fall 2017, because that is the first term you attended at the institution even if the transcript has your AP credit under the previous summer term.
---
View Related Items
Events
/
Pre-Med
/
TTUHSC SOM
Take advantage of this opportunity to learn important factors to crafting a successful medical school application.
Pre-Podiatry
/
TMDSAS
/
UTRGV SOPM
The TMDSAS EY 2023 Podiatry Application remains open for applicants to apply to The UTRGV School of Podiatric Medicine through Friday, March 31, 2023.
Pre-Med
/
TMDSAS
TMA will provide fifteen $10,000 scholarships to EY 2023 incoming Texas medical students from underrepresented racial and ethnic backgrounds. Apply today!